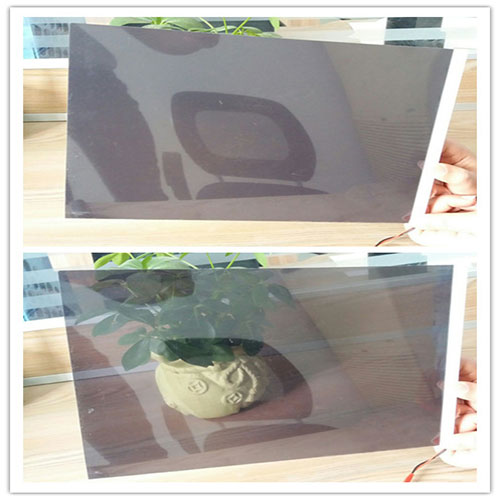 Black Color: ON/30%±0.5%,OFF/1.2%
black smart film off
black smart film on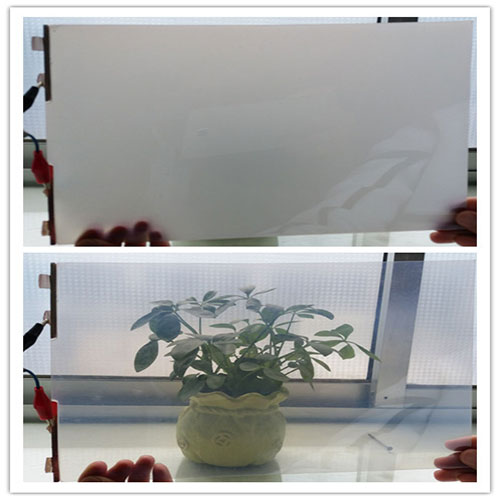 Grey Color:ON/63%±0.55,OFF/3%
Grey smart film off
Grey smart film on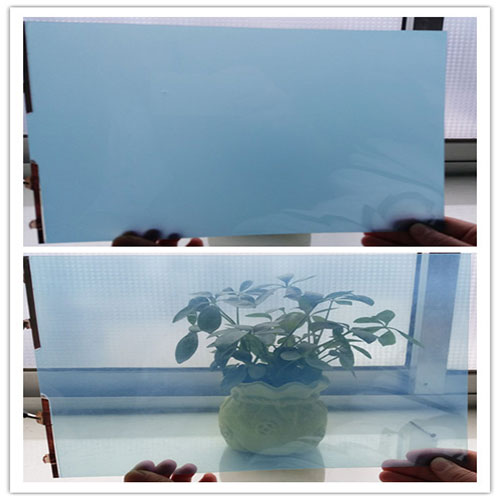 Blue Color:ON/62%±0.5%,OFF/4%
Blue switchable film off
Blue switchable film on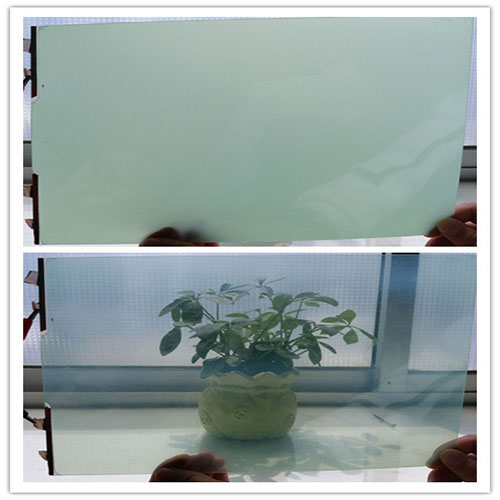 Green Color: ON/62%±0.5%,OFF/4%
Green pdlc film power off
Green pdlc film power on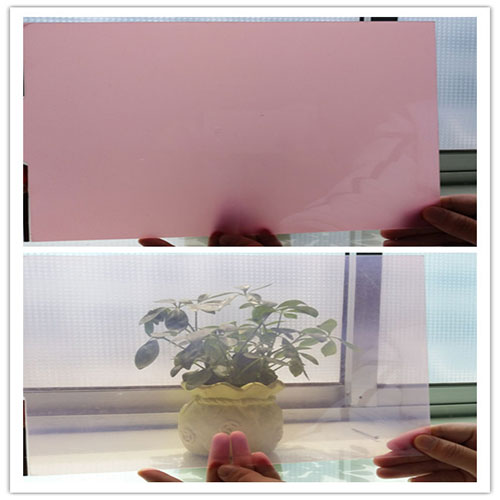 Pink Color:ON/65%±0.5%,OFF/4%
pink smart film off
pink smart film on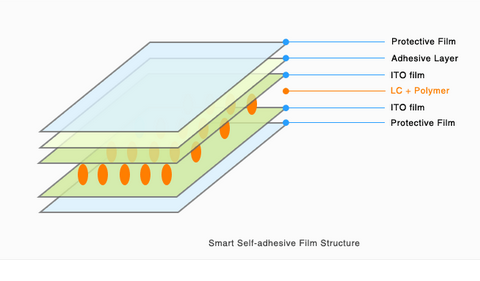 Switchable Privacy Glass- Advantages
Save energy
Smart glass technology minimizes heat transfer. Helps reduce your heating and cooling costs by up to 40%!
Reduce sound
Smart glass acts like a buffer against noise pollution from the outside world, so you can enjoy  peace and quiet in your home or office.
Cut down on clutter
Eliminate traditional blinds and window coverings to create a sleek, minimalist aesthetic look in your home or office.
Protect your home
Tough construction provides added safety and security. UV protection shields your interior furnishings from the sun's harmful rays.
Designed for high-traffic, high-moisture areas,easy to install for any glazier,provides a barrier against break-insand inclement weather,also can be used as a white board and rear projection screen.



Application:
Bathrooms/Shower enclosures
Clinics
Conference rooms
Hospital (nurseries, emergency rooms, ICUs, operation rooms)
Hurricane resistant windows
Optical shutters
Projection displays (REAR PROJECTION ONLY)
Residential enclosures
Security windows
Skylights




Two types of Switchable film:
Non adhesive type :Roll size:1050mm*50m ,Roll size:1250mm*50m ,Roll size:1520mm*50m ,Roll size:1840mm*50m
Non adhesive smart film for switchable glass lamination. it is laminated between two pieces of glass .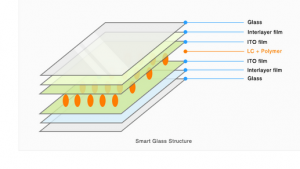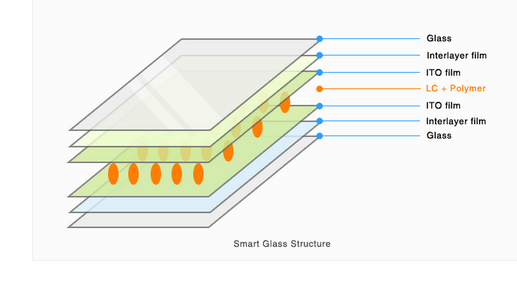 Adhesive type: Roll size:1.2m*50m, Roll size:1.5m*50m
Self adhesive smart film is for existing glass decoration. it is with self adhesive layer, can paste on glass directly . Make common glass with switchable ,dimmable and be projected .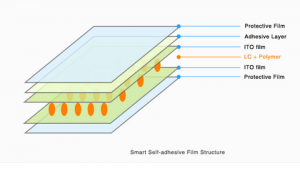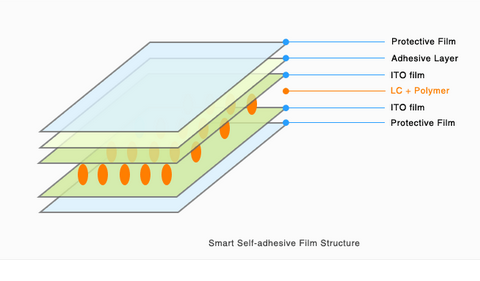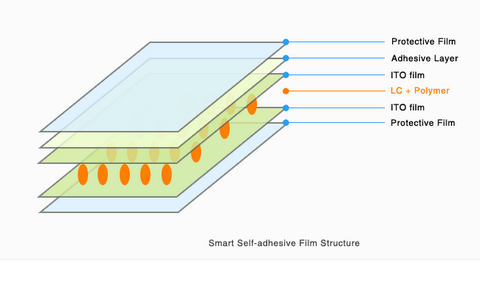 self adhesive Smart Film applies to any existing or new smooth glass surface.
Film self with adhesive layer, it can paste on glass surface directly.
Custom shapes and sizes are available and multiple pieces can be joined together to create large switchable glazed panels or partitions.
Two formats:
Roll, size:1.2m*50m and 1.5m*50m
Piece :Max width:1.5m, length no limits.
Installation steps as follows:
1.Clear glass .
2.Put the protection layer from the film,them it is adhesive layer.
3.Past the film on the glass .
4.Test ON/OFF,confirm everything is ok,then use silicone gel seal four sides.
5.Common glass with magic function.