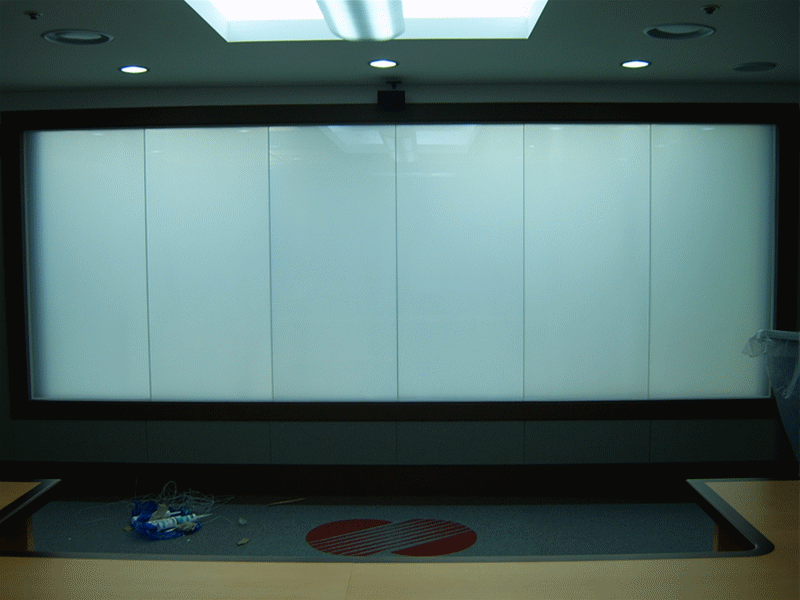 Switchable Glass  is a laminated glass product consisting of a Polymer Dispersed Liquid Crystal (PDLC) film sandwiched between two layers of glass and two layers of conductive inter-layers. The PDLC film is what allows you to change the visual appearance of the glass from opaque to clear on command (or dim anywhere in between).
Multiple Shapes, Sizes and Colors Available
Each piece of Smart Glass is bespoke, so whatever your specification, we manufacture to order providing the perfect design solution. Colors shown reflects the opaque or tinted state.
Switchable Glass for Commercial Spaces- Conference Rooms
Making an impression on your customers or even your own team was never as easy. Switching from transparent glass to translucent glass at the flick of a switch was only in the movies. Now you can have it with switchable privacy glass .
Get your transparent glass walls the smart glass advantage. You can turn OFF for complete privacy and ON when you need visibility. smart glass solutions are best for houses where transparent or translucent glass walls lend the décor a rich and suave feel. The mechanism is guaranteed to work for a minimum of 20,000 ON/OFF cycles, giving you a more long-lasting reason to switch to smart
Advantages of Switchable Glass
Simple operation, can change instantly
Perfect privacy solution for users
Protection against ultraviolet rays (UV blocking: more than 99%)
Security (smart glass film is 3 to 5 times more secure than standard glass, even if broken will not shatter.)
Long life (Service life is more than ten years)
Low energy consumption (3.6 watts per square meter approx)
Excellent for back projection imaging
Switchable, Dimmable, and Projectable offering maximum control and utility
99% UV protection and 40% solar reduction save on heating and cooling costs