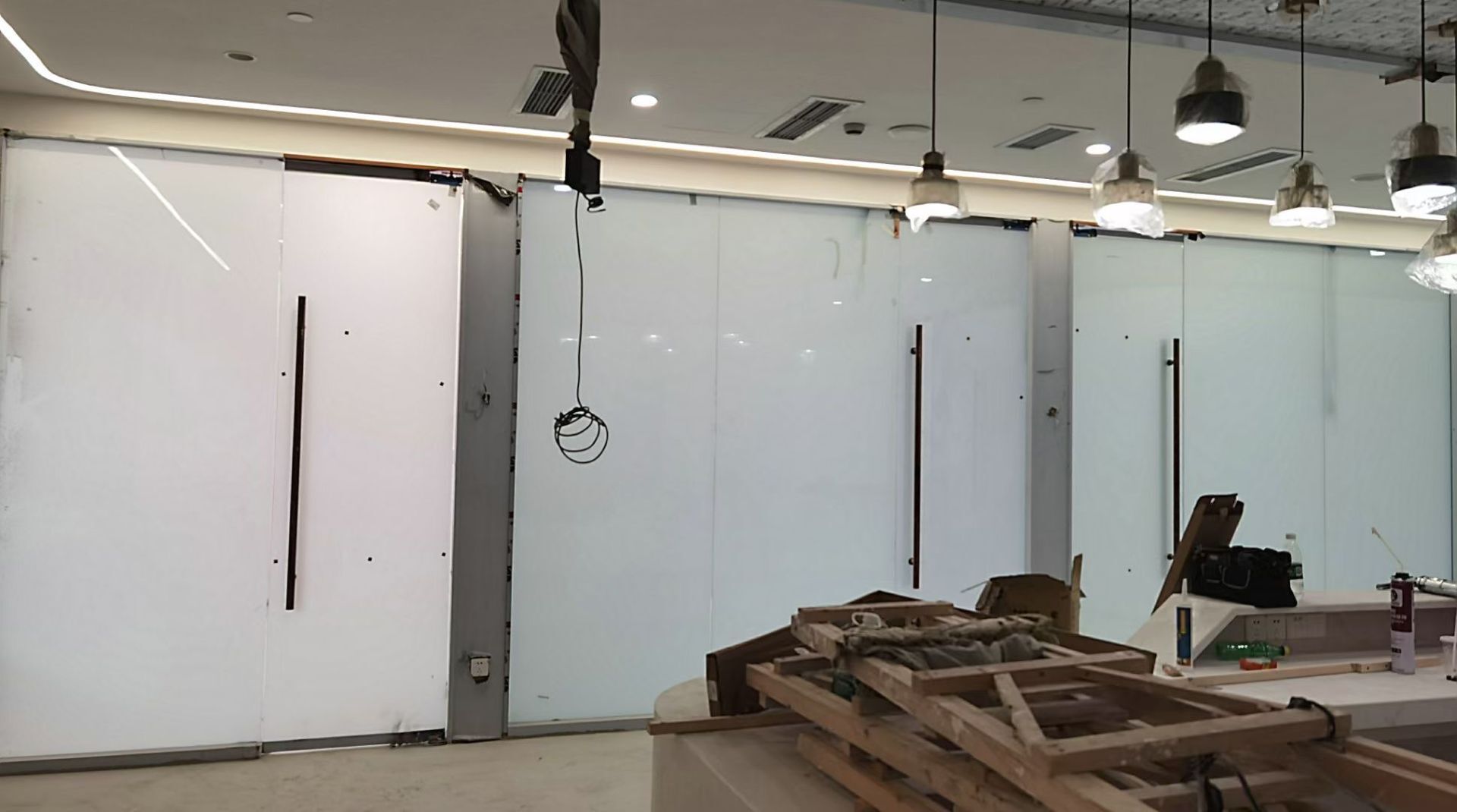 Switchable Glass is a laminated glass with a liquid crystal inter-layer that carries an electrical charge. When current runs through the glass inter-layer the crystals align which makes the glass transparent. However when the power is turned off, the crystals randomly overlap causing an opaque privacy glass.
Great for when a clear or tinted appearance glass pane is required, then with flick of a switch the glass pane goes from transparent to opaque, offering privacy.
Uses include projector screen walls, meeting rooms, bathroom divider walls etc.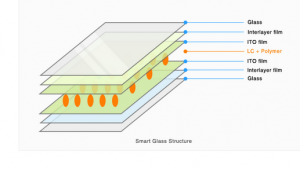 Basic Information  Glass Type: Annealed, tempered, curved etc (laminated) Glass
Colour:  Clear, bronze, grey, green tint etc (laminated)
Clarity:   VLT is up to 75% (+/- 3%)
Dimension: Up to 1820mm x 3500mm (largest format in the industry)
Thickness: 8mm (3mm+3mm) to 22mm (10mm+10mm)
Shape: Any shape, including holes Electrical Parts
Driving Voltage:    65 +/- volts A.C. 48V A.C,110V A.C
Current: Less than 20 mA/ft2
Power: approx. 0.5 watt/ft2
Power Supply:       220V (uses a general electrical outlet )
Environment  Storage:               -20oC to 70oC (-4oF to 158oF)
Operation:           -10oC to 60oC (14oF to 140oF)
Switch Time:         Approx. 100 milliseconds at room temperature
Optical  Transmission:        75%
View Angle:           Approx. 140o
Scattering:            Effectiveness approx. 25mm
Warranty:              1 year for electrical components
Life Expectancy:    Greater than 10 years (Claim is supported by manufacturer  testing data)