How to Laminate PDLC Smart Film for Intelligent Glass
Step 1: Prepare glass/EVA film/PDLC film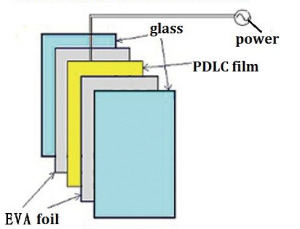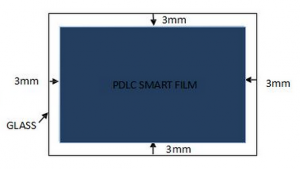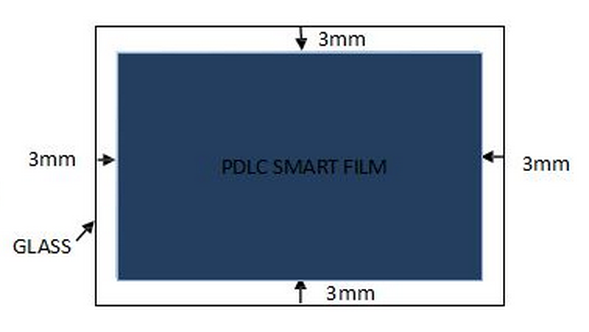 At the beginning, you should prepare: 2 pcs glasses, 2 pcs of EVA film and 1 pcs of the PDLC film.
Then bond together as the pics shows.
Glass will need to be bigger than the PDLC smart film, Each side the glass will need to be 3mm bigger than the PDLC Film(As picture).
For Example: Glass Size: 1000mm*2000mm, Then PDLC Film size: 994mm*1994mm.
. In this way, glass can better protect the PDLC film after lamination, and the finished product will be more stable.
Processing data:

Step 2: Put into oven and laminating
The oven is for EVA film laminating.
Vacuuming-heating-stop.
Step 3: Smart glass installation