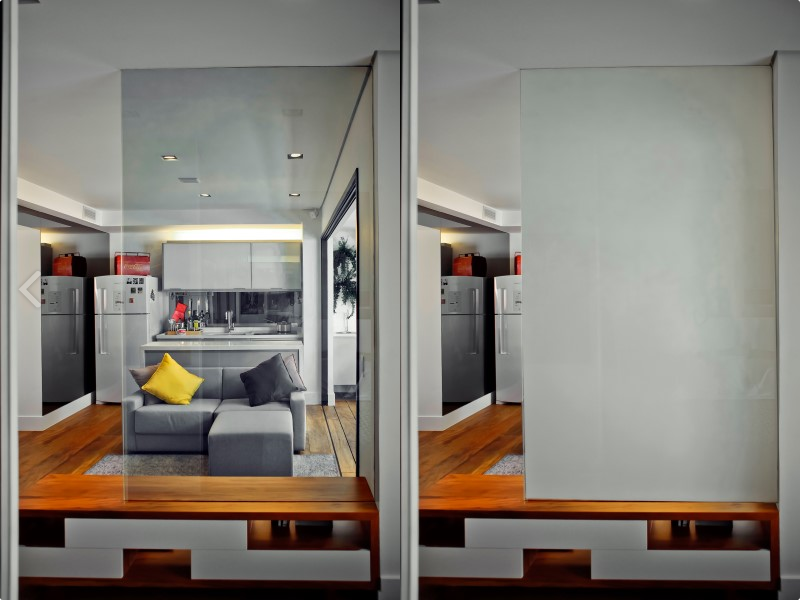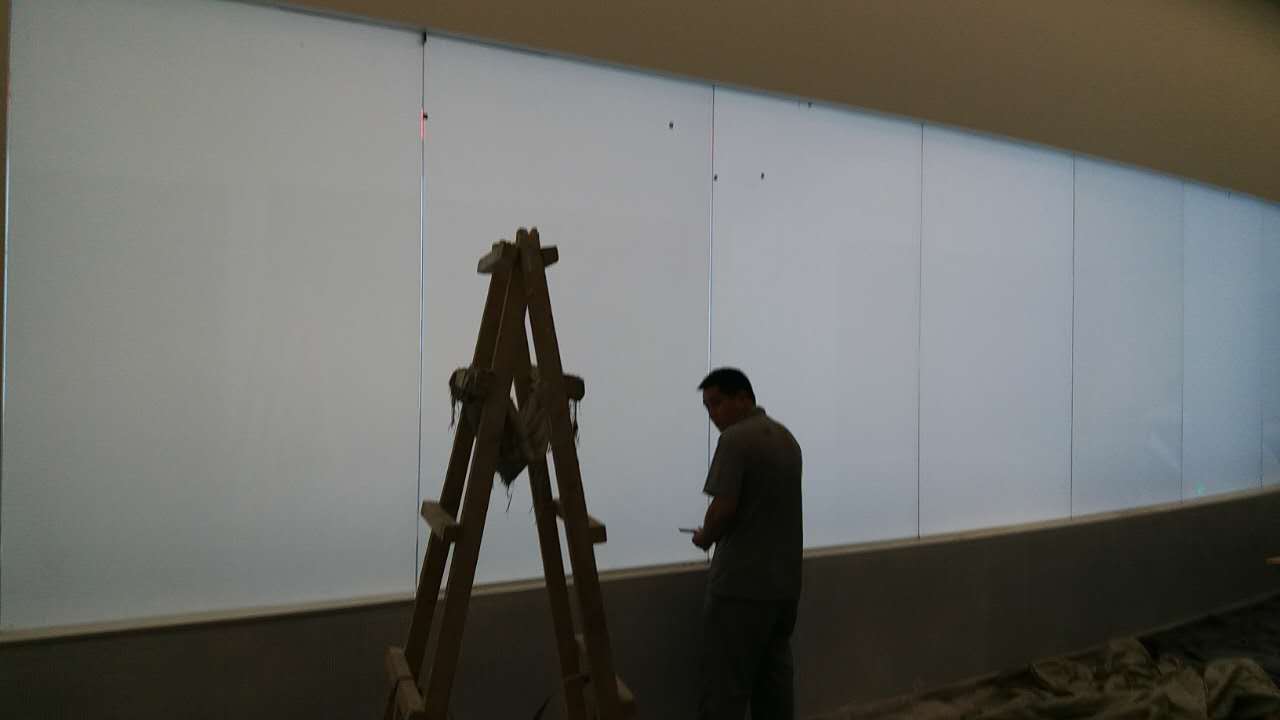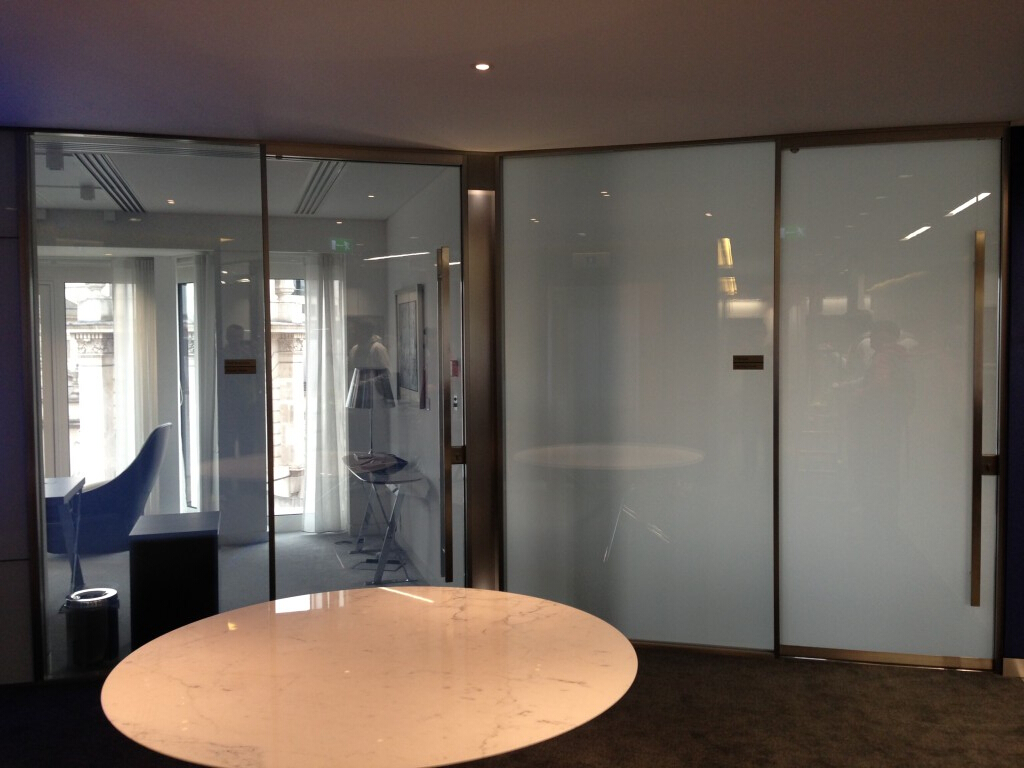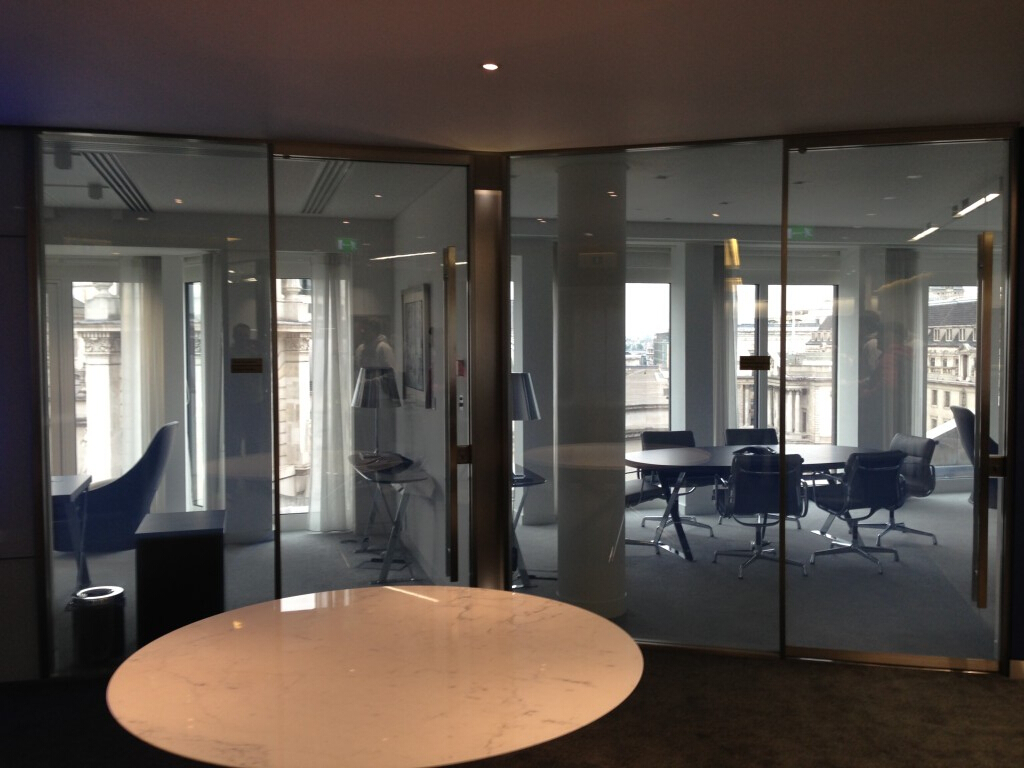 Switchable film Self-adhesive has a special adhesive film laminated on one side of the Smart Film. It can be easily applied to an existing glass when a customer does not want to replace the glass. The basic function of Self-adhesive film is exactly same as Smart Film and Smart Glass.
With smart PDLC film applied on glass curtain, sunshine house, living room and bathroom compartment. The glass is in a cloudy state when power off, which protects privacy, and when it turns to transparent, one may fully bathed in sunshine. It can block 99% UV.
With smart PDLC Film applied on Glass display window, protect the products when it is non-transparent, and may used for projector to show products video as projection screen; when it is transparent, it may be used for store advertising.
Generally speaking,Smart PDLC Film can be applied on the glass existing.