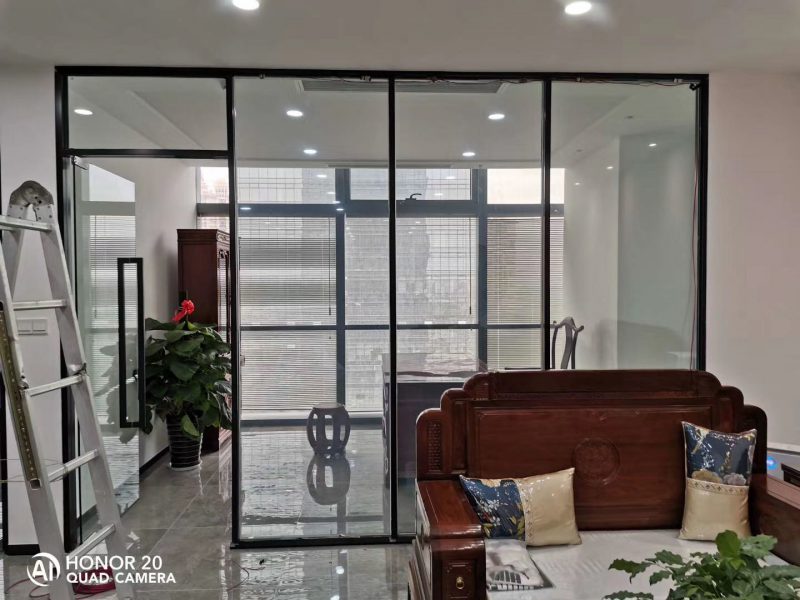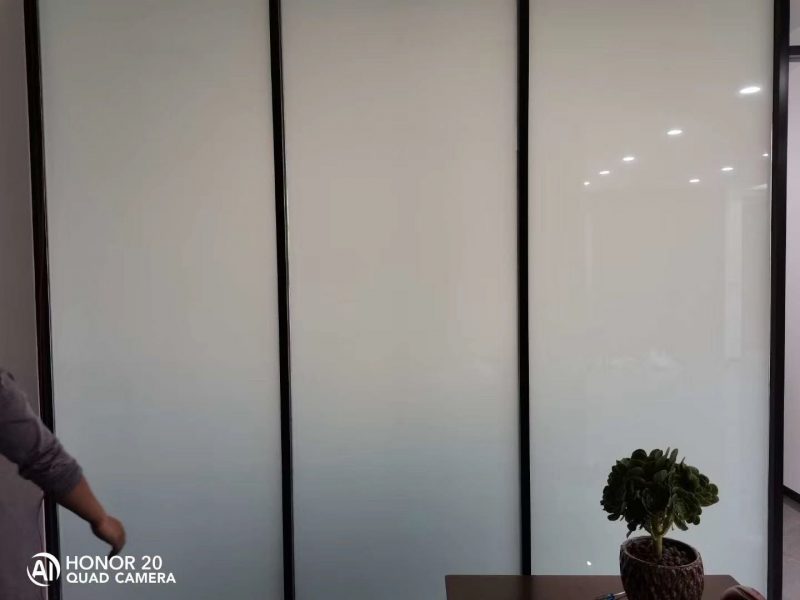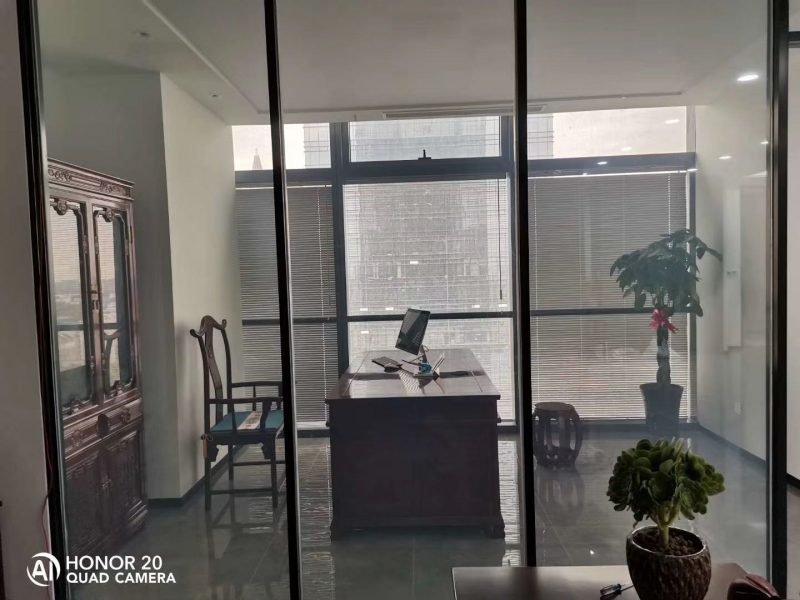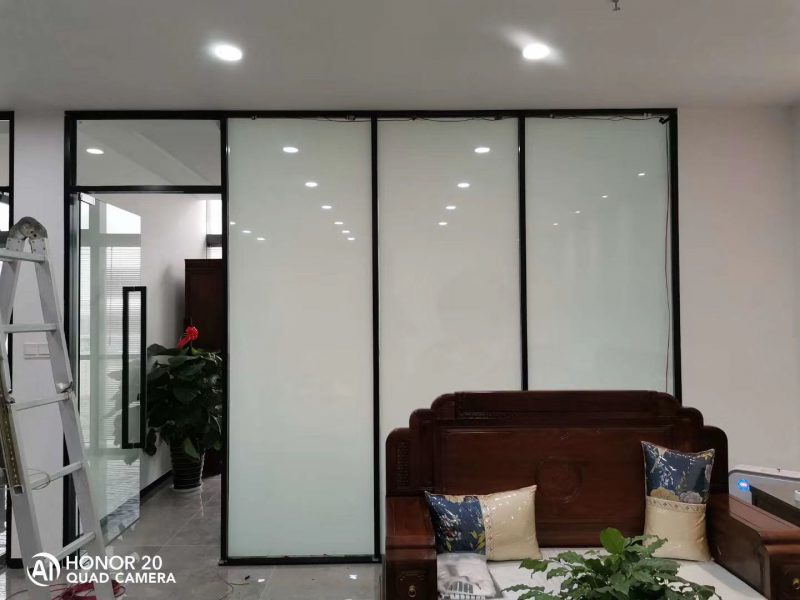 Switchable Glass for Office Partition project
Extra clear switchable glass is used for high-end office partition application. With smart glass products,the office become much more modern and stylish working space.
Now with the development of interior design , many designers are more and more interested in products with high technology and avalue-added.
Switchable privacy glass is a kind of laminated glass with PDLC Film which can turn transparent to frost by a simple flick of a switch with less than 1 second. Keep privacy instant,at same time it can work as white wall/board to enlarge working space.
Because of raw material-LCD , switchable privacy glass works with rear projection screen to show HD qualtiy image.