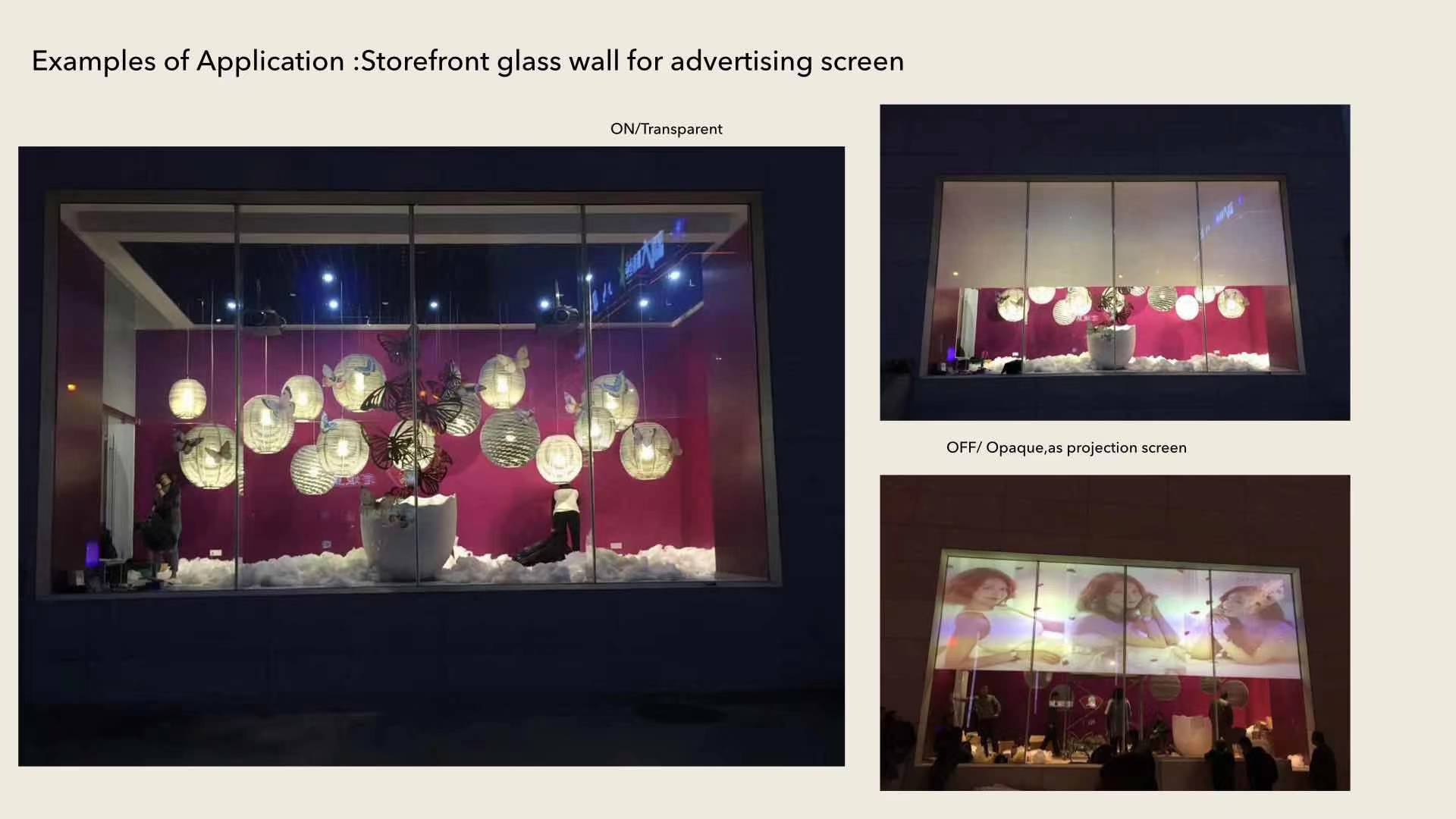 Switchable LC Privacy Glass—Glass instantly switches between frosted and clear
Switchable LC Privacy Glass, powered exclusively with magic film technology, features electrically activated, PDLC / smart glass technology that instantly clear to  frosted by a switch control.
switchable privacy glass uses a low-voltage electrical current to arrange liquid crystal molecules into a pattern that makes glass transparent to frost. Privacy smart glassis made by laminating a switchable film between two glass lites and attaching the glass to a power source.
Electrochromic privacy glass filters both the light and heat of solar rays.
New innovation in glazing occurred with the development of smart glass, which can transform from opaque to transparent with the flip of a switch.
switchable lc privacy glass
lc switchable privacy glass
switchable privacy glass works as rear projection screen
Switchable Privacy Glass provides an unforgettable experience, switching back and forth between a clear window panel and a non-transparent opaque.
also referred to as privacy glass or switchable glass, is electric switchable glass with adjustable opacity.