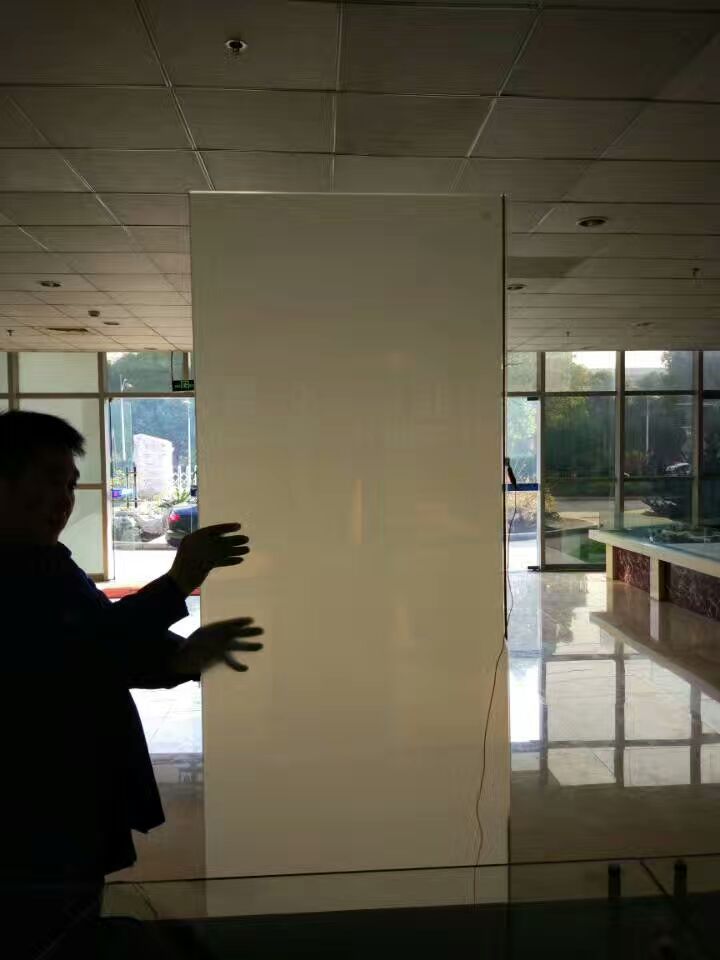 Smart Glass Technology
Smart glass is intended to have the ability to control the amount of light, and heat,passing through. With a switch of a button on a wall or smart phone app, the glass can change from transparent to completely opaque. Unlike blinds, smart windows are capable of partially blocking light while maintaining a clear view of what hides behind the windows.
PDLC Smart Glass Features :
* Can be used for interior and exterior glass applications.
*Switches from clear to opaque in less than a second.
* Run on low voltage:48V/65V ac
*Available in a self-adhesive switchable film that can be applied on existing windows and laminated smart glass
*Provides total privacy in its opaque state(can not see through it)
Smart glass off clear state
Smart glass on opaque state
Switchable glass on clear state
switchable glass off frost state
Magic glass on/clear state
Magic glass off/opaque state
Electric privacy glass on /clear
Electric privacy glass off/opaque