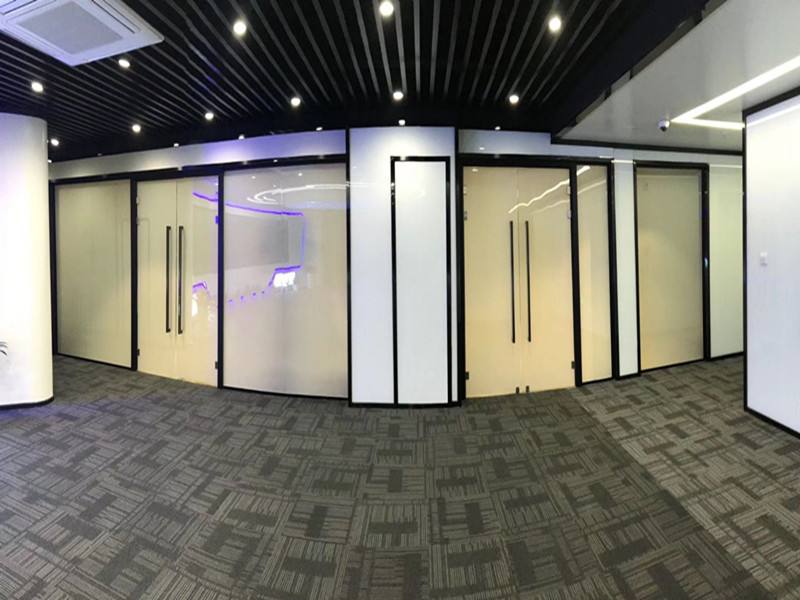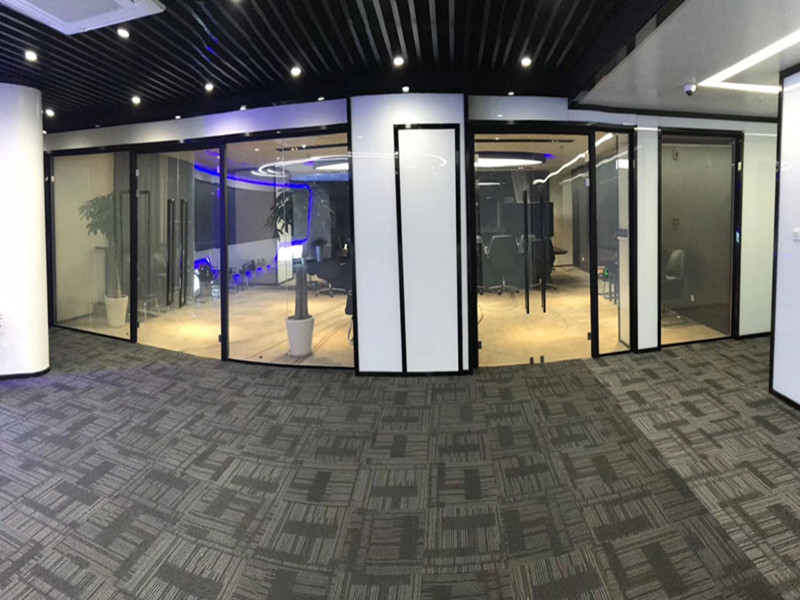 SWITCHABLE PDLC FILM /PRIVACY SMART FILM
In its years of research, We had been able to develop high-end industrial products and materials. Continuing this trend, we provide excellent quality smart switchable PDLC film, which are ingenious in properties and uses.
Thin PDLC film – We proudly manufactures and provides PDLC film measuring only 360 µm in thickness, making it the thinnest film available in the market. It can be easily installed directly on to the existing glass panel.
Total transparency – Our Switchable film provide excellent clarity with full transparency. That provides exceptionally flexible options for design and applications.
Rapid response – Our Privacy or Electrochromic film respond to your command fast, in just 0.05 seconds, which allows immediate control of temperature and light within the interior.
Perfect projection – Our switchable PDLC films are excellent for use as projectors too. Now you can just lower the lights in the meeting room and begin your presentation with the projector aimed at the smart film itself, which acts as a perfect screen for projectors.
Energy-efficiency – Our PDLC film are designed to be excellent at conserving energy. It operates at a remarkably low electric power of around 0.00077 W/in2 and has numerous levels of controls provided too. Prominent protection – Switchable film are designed to successfully block 99% of the harmful UV (ultraviolet) rays and around 40% of infrared radiation, which usually present in the sunlight.
APPLICATIONS AREA
These are the numerous applications where advanced and efficient privacy film used today:
Privacy of home/office
Room partitions/dividers
Electronically controlled curtains/blinds
Display cases
Solar panels
Sales counter
Security panels Car windows
Skylights
Single/double glazed façade
Conservatory Roofs
Monitor rooms
ATM/Bank doors
The smart film provided by us can provide effective control over the amount of sunlight passing through your windows, at home or work.
ADVANTAGES
Maximum conservation of power
Avoids expenses for costly blinds and curtains for your home and office windows
Protects against harmful UV and IR rays present in normal sunlight
Weather-proof construction makes it efficient and durable for outdoor applications
Ideal for industrial and residential applications
Long-lasting construction for longer life
Cheap and cost effective as compared to the Switchable glass
It can directly apply to an existing glass or window