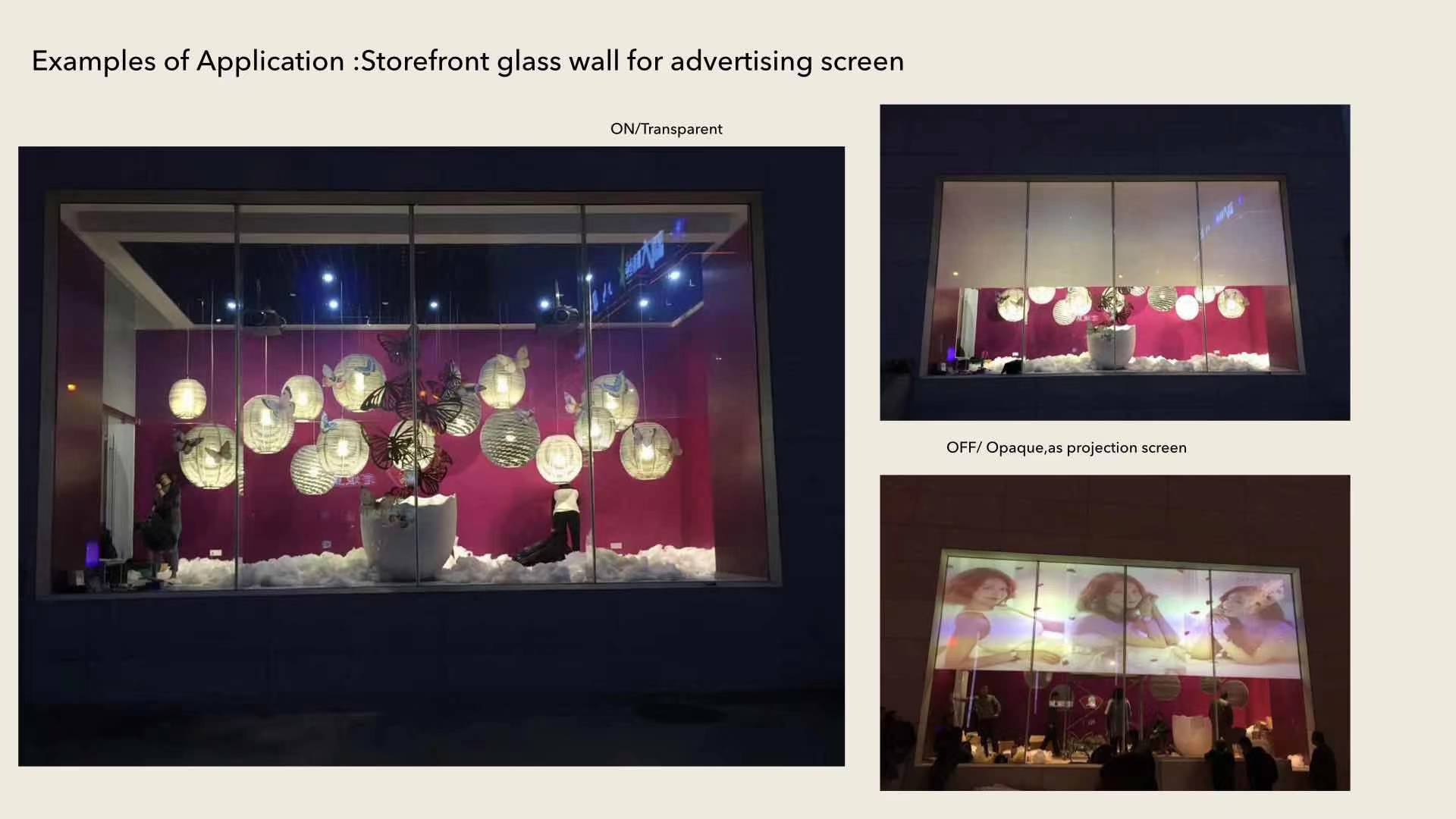 Switchable film main function material is PDLC Film,it is one kind of LCD Film.
Smart Film Glass offers a Self Adhesive and a Non-Adhesive switchable privacy film that has the ability to contour to the curves of various types of glass. Smart Film is very popular for projection screens, electronic blinds, white boards, and high tech window treatments. Smart Film switchable privacy film provides maximum clarity when energized and extreme privacy when powered off.
A simple on/off mode transforms the glass from being clear (transparent) to opaque. When the glass is in it's opaque or frosted state, it can used as a projection surface to create high definition display screens.
Ask for the different possibility's like smart glass, smart film, mirror glass, interactive glass. Our project team is glad to support you!