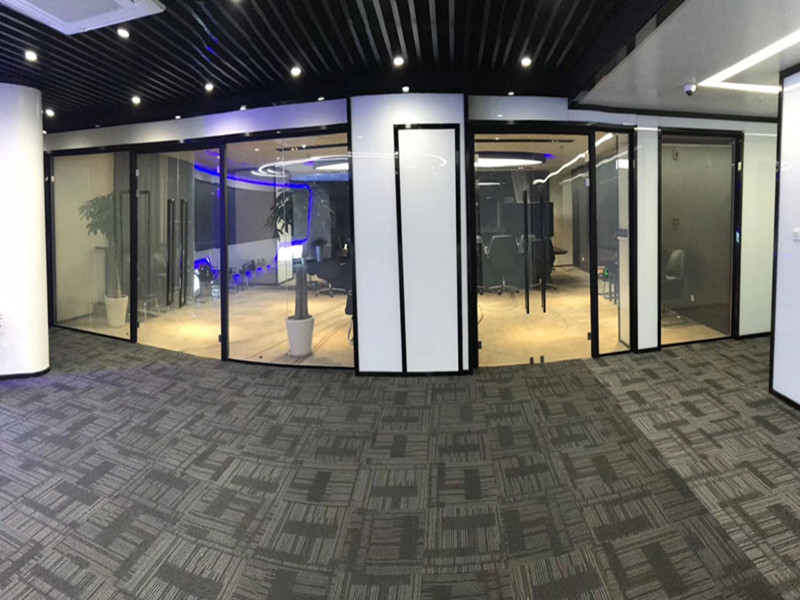 Smart Switchable Film can manage transparency instantly in response to user demand for seculusion,privacy or confidentiality without compromising light transmission.User just turns the SA-STF Film"on" for transparent glass and "off" for opaque glass in a within one second by a power switch.Smart Switchable Film is a liquid crystal film allowing immediately switching from translucent to transparent.With a sticky it can be directly attached to the surface of the transparent material.Smart Switchable Film can be used for window film,projection screens and other applications.
Because of the ease of installation and use,SA-STFis becoming increaslingly popular on the market.
Surface Quality:
* Thickness: 0.4mm
* Scratch: No
* Bubble: No
* Dirt: No
* Chip,unglue: No
Function:
* Switchable: Change between opaque and transparent by pressing power switch
* Anti-UV: it can obstruct over 90% ultraviolets radition
* Soundproof: It decrease of the noise level reach 35dB.
* Security: It will not hurt people if it is broken,because the broken glasses are still stick on the smart glass.
Application:
Used for window,partition,meeting room,projector and automobile.