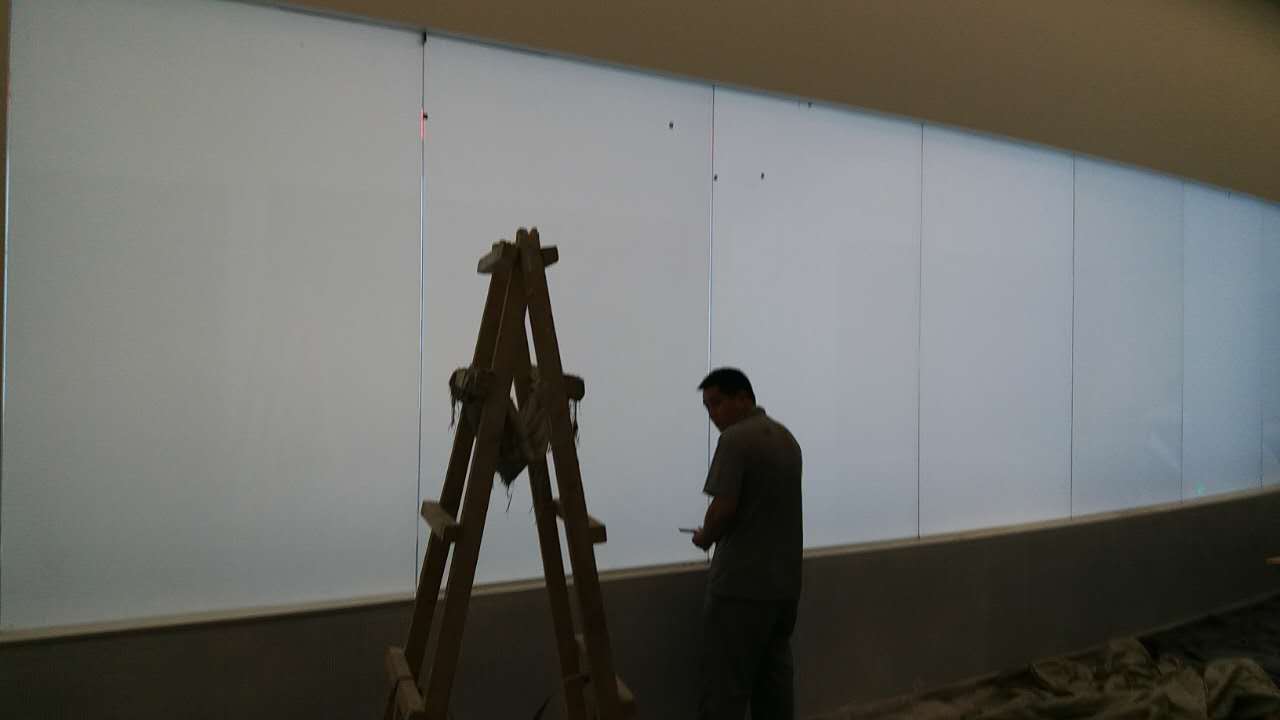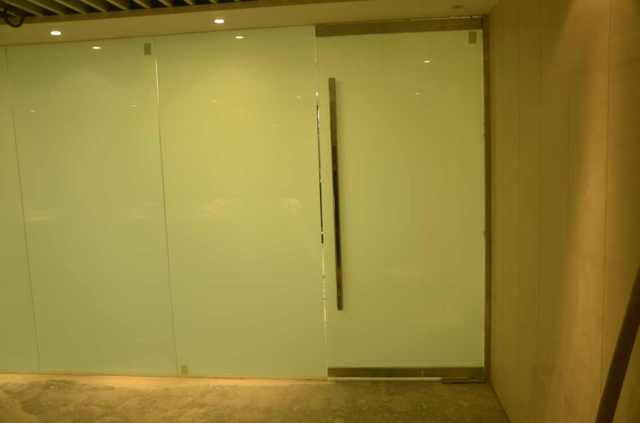 Smart Film, also referred to as switchable film, is a state-of-the-art PDLC (Polymer Dispersed Liquid Crystal) film that allows the user to control the opacity of the film by applying electricity. Users can control the film through a variety of switches. Smart film can be controlled by temperature, light, timer, remote control, dimmer and can also be operated through a users smart phone or tablet when connected to a home automation system.
Smart Film
Smart Film is a Polymer Dispersed Liquid Crystal material (PDLC). Most consumers are familiar with Liquid Crystal Displays (LCD). LCD's are used in many different types of consumer electronics, from flat panel televisions, to smart phones, tablets, clocks, calculators and more. Liquid crystals, when electricity is applied, are able to change shape and color, displaying images, figures and numbers.
PDLC Smart Films utilize LCD technology by introducing polymers into the liquid crystals. When electricity is applied to Smart Film, each liquid crystal lines up parallel, allowing light to pass through and creating transparency in the glass. When the electric charge is removed, the liquid crystals return to their scattered state and become randomly oriented, creating an opaque state which allows light but provides privacy.
Smart Films are perfect for existing windows, and can be installed at a fraction of the cost compared to electrochromic glass. Transition time between clear and opaque is also much quicker, usually milliseconds, when compared to electrochromic glass systems.
PDLC Smart Films
Can be installed on interior and exterior windows
Extremely fast transition times (less than a second)
Can be installed on existing windows
More affordable than other smart glass systems
Provides privacy, heat rejection and UV protection
Dimmable
Is available as a Smart Film and a Laminated Smart Glass