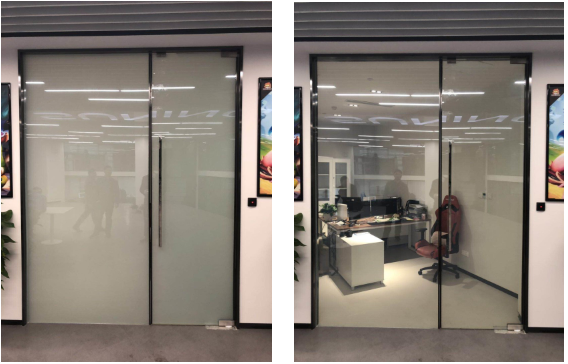 Advantages of Smart Glass Windows
Aesthetically pleasing
Privacy at the touch of a switch
Feeling of openness when switched on
Low operating voltage/consumption
Improved user comfort
Smart glass windows is kind of laminated glass or insulated glass. Smart pdlc film is laminated between two piecesg of float glass. then it can be used for the glass building projects.
Switchable ,dimmable and also work as rear projection screen. Magical glass now become popular in the interi. or projects.
Smart Switchable dimming glass (also called PDLC glass, magic glass, dimming glass) is a kind of high-grade laminating glass which uses electric control to achieve the transfer between transparent and frosted (opaque) condition.