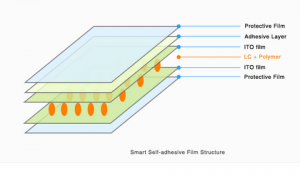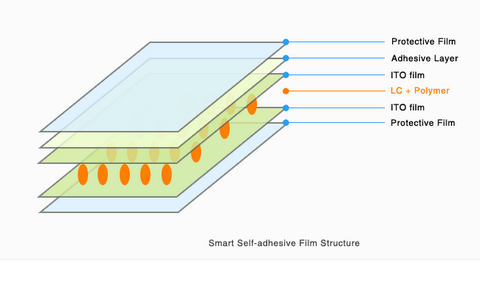 Self-adhesive Film(SF)
Smart Self-adhesive Film has a special adhesive film laminated on one side of the Smart Film. It can be easily applied to an existing glass when a customer does not want to replace the glass. The basic function of Self-adhesive film is exactly same as Smart Film and Smart Glass.
Which colors are available?
Now available colors: Milky white,Grey(light grey and dark grey),Black,Blue,Pink,Green. If request color, please send color picture and color card for reference,thenwe can produce color according to client's request if large quantity.
What's the maxmimum size available?
Smart PDLC Film adhesive type max width:1.52m, max length:50m.
Size can be made as request.