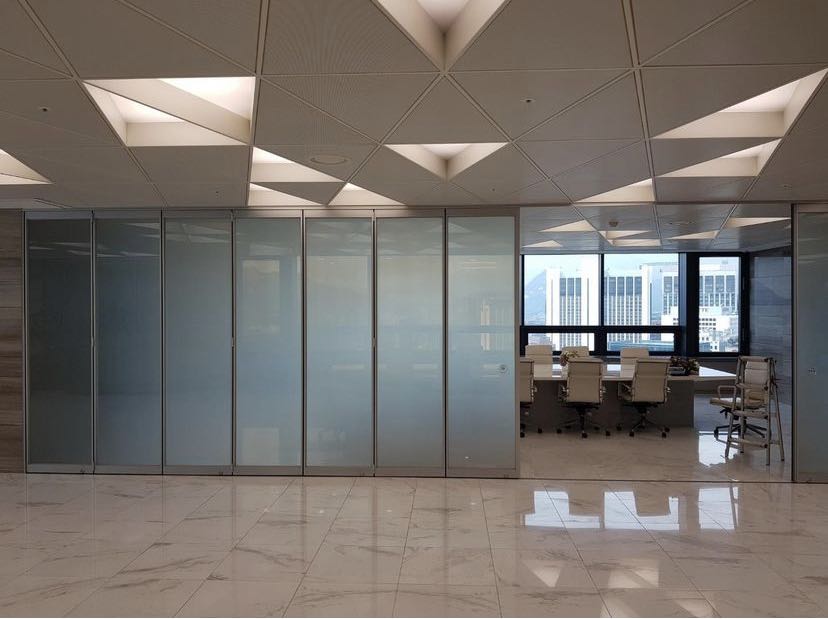 Projection films that can switch to transparent
This technology is called a polymer liquid crystal technology in combination with projection films we manufacture. The products we produce are two types of switchable smart film and is also available as switchable smart glass. The Glass products we are using is from a very fine liquid crystal polymer which changes its visual appearance when a electrical current is activated.
A simple on/off mode transforms the glass from being clear (transparent) to opaque. When the glass is in it's opaque or frosted state, it can used as a projection surface to create high definition display screens.
Benefits of this Smart film:
Smart foil and standard panels from 1 – 1.8m width
Large sizes and custom shapes available
Can be used as HD rear projection display
Suitable for any type of glass
Panel size up to 118″ or larger
Custom sizes up to 1800*3200mm
HD projection
Available in Black and Opaque
Polymer Dispersed Liquid Crystal Technology
PDLC Stands for polymer dispersed liquid crystal. Liquid crystals are well known for flat panel dispalys. Liquid crstal display,LCD is the most popular flat panel displays which are applied in daily use products such as protable comptuer,ceelular phones,calculators,digital clocks and watches. Etc. In LCD,electricity is used to change the shape of liquid crystals to allow light to pass through and thus forming colors,images,figures and numbers on the displays.