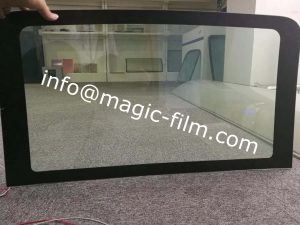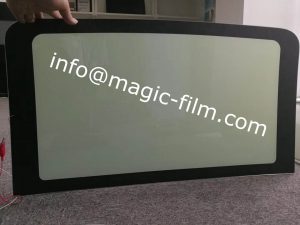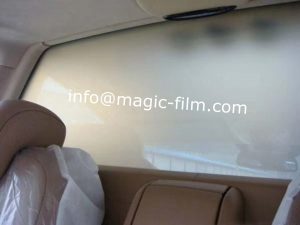 Smart glass is used for luxury car inside ,between driver and cutomers.
Now our factory will accept smart glass 3mm+3mm, 4mm+4mm thickness for luxury car partition between driver and clients .
It is amazing and highlight for luxury car inner decoration .
Smart glass shape can be odd ,and produce as CAD 1:1 Drawing, smart switchable glass now is much popular for buliding and car decoration,because switchable glass can make the building and car value-added.  Privacy on demand by a simple flick of a finger with less than 1 second wirelessly .