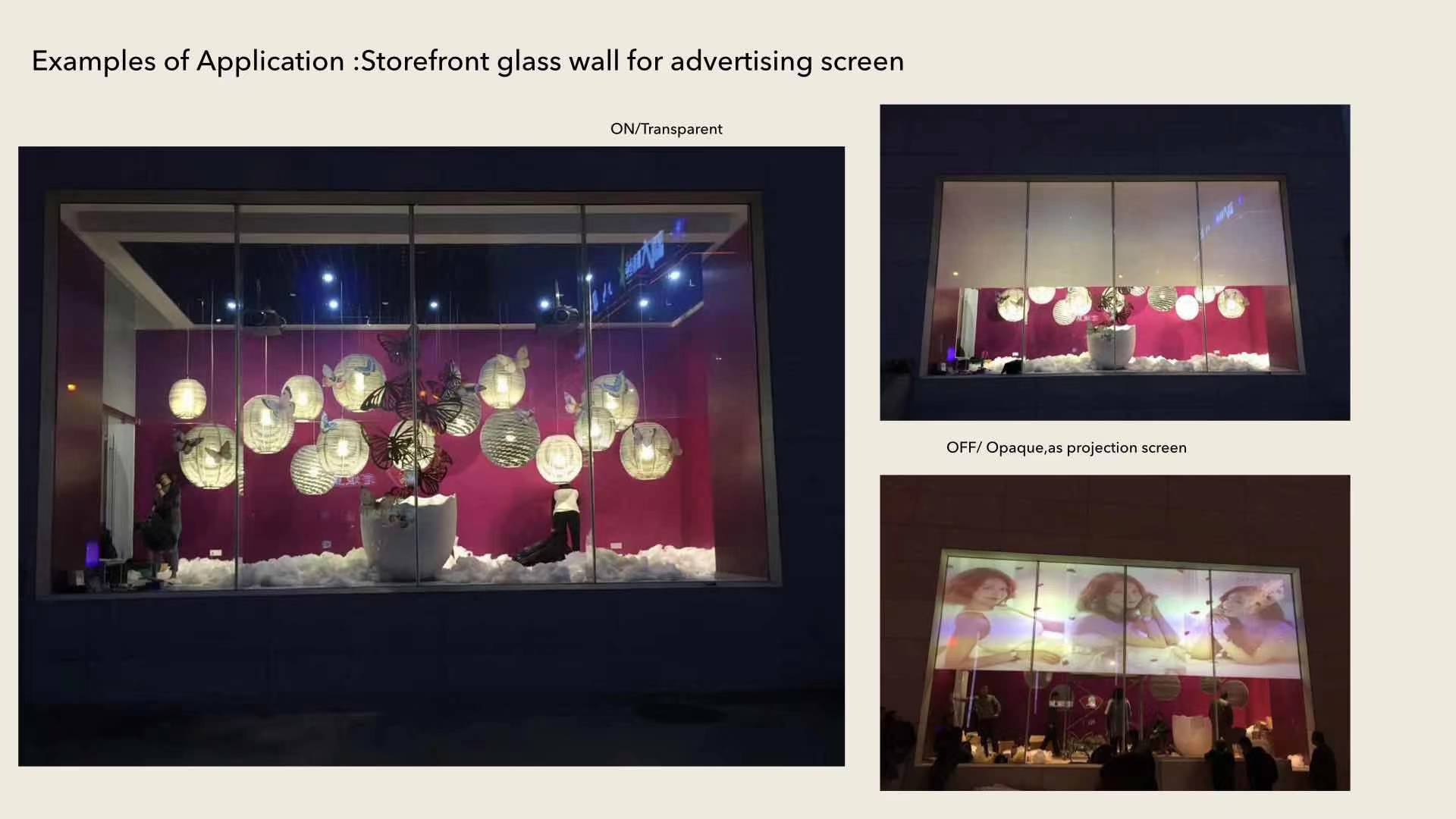 PDLC Technolgoy Electrochromic Film
Features of PDLC Film :
1)Switchable Electrochromic  film for flexible privacy instant protection whenever required,Normally frosted (privacy protection), becoming transparent when power is activated.also available as a dimmable version (intensity individually adjustable by transformer step bys step ,and stay level you want ),very Suitable for domestic and business use
2) Electro film also Can be retrofitted to all flat glass surfaces,Very low electricity consumption
magic film needs to be switched on/off once every 72 hours to ensure longevity.Magic film will be ok,no problem. Power transformer belongs to electric accessary, when working for long time, it will become heat, then advice take a break after long working time.
3) Electrochromic film with static self adhesive layer , it can paste on glass directly . very Fast installation.
4) Magic film with crystal liquid into the material, it is smart technology product, which can work with projector to work as rear projection screen with HD quality image.